Avihu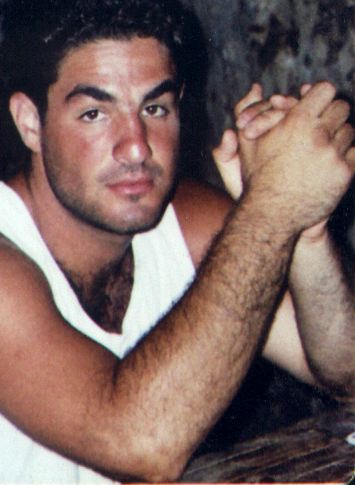 Avihu fell in the line of battle in Gaza while his elite reconnaissance unit was trying to apprehend terrorists in Gaza.
On Thurday morning, September 25th, 2003, the IDF surrounded a home in the
UNRWA Al-Bourage refugee camp in Gaza, where an armed Arab terrorist
leader was holed up.
The IDF did not call in an air raid on the house, since a family was there, acting as human shields for the terrorist.
Instead, an IDF infantry unit led a ground assault on the home.
As the ground assault commenced, the Arab terrorist opened fire and killed one of the Israeli soldiers, Sergeant Avihu Keinan, age 22, of Shiloh. Six other Israeli soldiers were soldiers were also wounded.
Other IDF troops returned the fire and killed the terrorist. When the troops entered the house where the terrorist had been hiding, they discovered an impressive arms cache, which included a complement of Kassam rockets and rocket launchers.
Earlier in the week, Keinan and other bereaved Shilo families marched from the community cemetery to the President?s Residence, about 50 kilometers (30 miles), and have since been maintaining a presence in a sukka opposite the President's Residence.
Avihu Keinan's father pointed to Israel's policy of hesitating to bomb civilian targets that host terrorists as the reason for the death of his son.
Moshe Keinan, Avihu's father, spoke of the confused morality that led to his son's death, both at his funeral, and at the protest tent he sat in for the full week of mourning, across from the president's house. Read it.
Some of the material here was compiled from the writings of David Bedein,
Bureau Chief, Israel Resource News Agency, Beit Agron
International Press Center, Jerusalem, Israel.
www.israelbehindthenews.com