For several years now Shilo has maintained a small program, Clei Avi, to help anyone in Shilo find a musical instrument. This was created in memory of Avi Siton, a wonderful son of Shilo, who was murdered when he was sixteen years old in his high school. Avi was large like a bear, and loved to reach out to children and others with his music.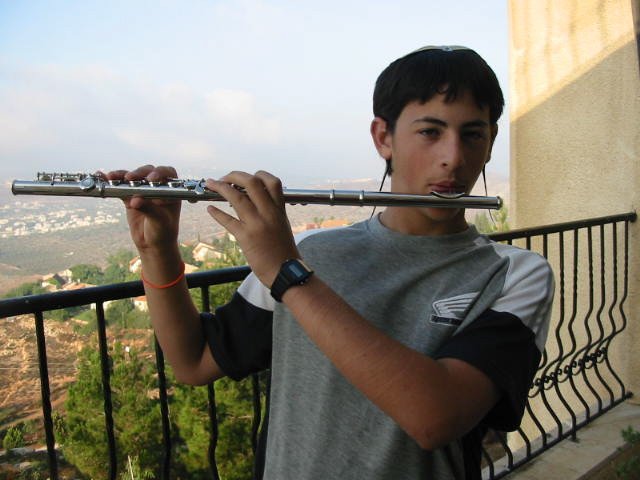 Up until now, we have worked on providing instruments. We have put nearly twenty guitars, organs, flutes, and clarinets in the hands of people who were interested in beginning to learn. We continue to search for instruments, as the demand is great.
An overseas friend, Julia, has been helping gather musical instruments for the children of Shilo and beyond. Now Julia is working in the United Kingdom, the USA, and Europe, too, to find other people who would like to help.
In addition, we are looking into opening a genuine Music Center, where not only lessons, but musical events, therapeutic use of music, and master workshops could be held. Julia is assisting with this project as well.

Contact Julia at js.smethurst@virgin.net, or Ncoom at ncoom@shilo.org.il for more information, or to see how you can put an instrument in the hands of someone's hands today.